Results
To help people who are teaching Go to beginners, or to have something to catch the focus of people interested in games, for example at fairs or game events where not everybody knows the game of Go. They should not pass the Go booth without a stop because of this big-size coloured game.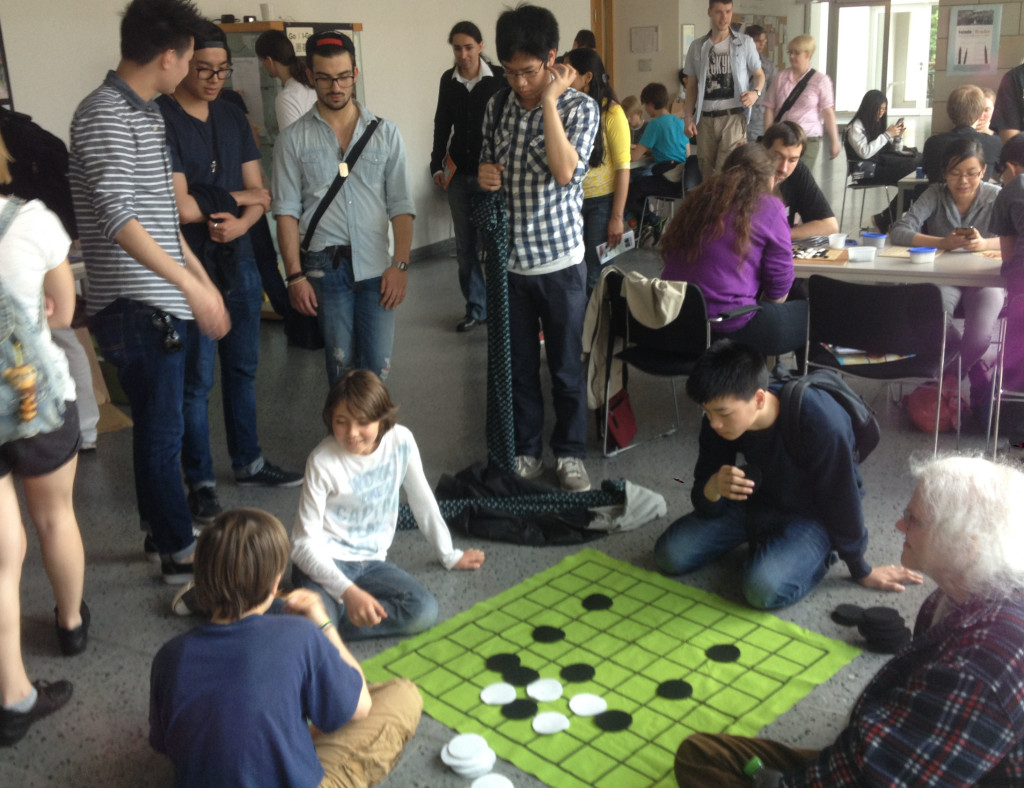 Public Exposure
I have presented the felt Go last year at the EGS in Sibiu. A lot of people, different age, different strengh, amateurs and even professionals, played one or more games. There have been articles about Felt Go in the DGoZ (German Go Journal) and on go-baduk-weiqi.de
Human Resources
You only need the (wo)manpower of one person to buy the felt, to paint the lines and to cut the stones. Within three or four hours one set should be ready. But children can help to make it as a teamwork project for example at school.
Perspective
With an explanaition everybody can produce a Felt Go by themselves with low costs and within short time. It will hopefully help a lot of people to spread Go all over the world! Even in third world countries it should be possible, hopefully.
Financial Resources
In Germany the costs of the felt for one game are about 20 Euro in a department store (Karstadt). To buy it online should be possible too.
Wishes
I hope for more puplicity so people can ask me how to make it and I can send them an instruction PDF.