Go: Education for the Competition of Life
Name:
Go: Education for the Competition of Life
Contributor:
Codrin Vasiloanc-Smirnov
Organisation:
Edition:
2015
Project Description
Since 2010, the project is repeated annually on the same pattern: in September-October, instructor FRGo Codrin Vasiloanc? visit kindergartens and schools in the cities of Br?ila and Gala?i, present demonstrative lessons to the 5 to 10 years old pupils in order to get a selection annual basis comprising between 60 and 80 practitioners.
Lessons are structured in 2-3 steps: Go's presentation in the form of stories illustrating the basic rules, then as a martial art and as a competitive discipline involving the organization of mini competitions of atari-Go (elementary level playing) on 9x9 boards; students who began the study in previous years are following regular weekly study program, which includes tactical and strategic preparation through competitive games and lesson games.
The project is being developed in the schools and kidergartens of the metropolitan area of the cites Br?ila and Galatzi, Romania - these towns are separated by a 20 km distance, so being so close one to another they form together a metropolitan zone. All the conclusive activities are registered in the EGD database. Promoting and implementing Go in the 5-10 years children area (kindergartens and primary schools) as:
A long life formative, educational and therapeutically way.
A competitive way to attend performance.
A superior and far more complex way then chess, for developing a creative and powerful analytic mind.
Aim of the Project
On the long term, the project aims to create a significant population of Go players in Br?ila-Gala?i metropolitan area and to determine the public recognition of the Go game as a formative discipline superior to chess, both by complexity and by its power to illustrate the philosophical and the moral values of human life. In addition to courses organized in kindergartens and schools, occasionally seminars are organized for persons able to support the development of this activity (http://www.coachingingalati.ro).
On the short term, the project aims the selection of gifted childrens for competitive performance. To this end, the project involves numerous competitions.
Timeline
The project was started in 2010 and since then it is developing continuous in one year cycles - so, each year the project is started in September and is ended in June.
September to October: promoting phase, introduction of the Go game in kindergartens and schools, distribution of flyers and leaflets.
October to December: courses.
December to January: competitions to consolidate the knowledge.
January to May: courses.
May to August: local, regional and national competitions of Go.
Geographic Extension
Kindergartens, school, see effect in the EGD database.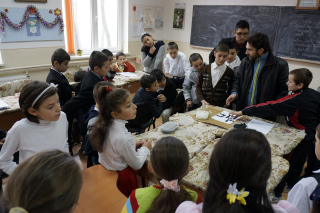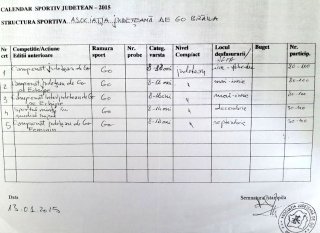 Means of the Project
Playing equipment.
Contest timers.
Demonstration boards.
Laptop and pairing software.
Internet access.
Camera for photo and movie.
Results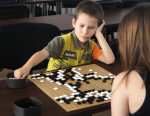 Here is it a list of the most important competitional results of the project in the past few years, presented by the individual performance criteria:
Elian Ioan Grigoriu, born in 14.05.2001, selected in September 2011 in the city of Galatzi, School No 29 "St. Ana":
Mihai Matei, born in 2.03.2007, brought by his mother to the Br?ila Go Club in octomber 2013:
Daniel Pascu, born in 11.10.2006, selected in September 2013, in the city of Br?ila, at "Free Children" kindergarten:
Dragos Boldeanu, born in 25.09.2007, selected in september 2013, in the city of Brila, at "Free Children" kindergarten:
Andrei David Decu, born in 21.03.2007, selected in september 2013, in the city of Br?ila, at No 37 "Dumbrava minunata" kindergarten:
Victor Vasiloanca-Smirnov, born in 23.08.2005:
Florin Gabriel Barbu, selected in september 2010, at seven years, in the city of Br?ila, at "St. Ana" Catholic School: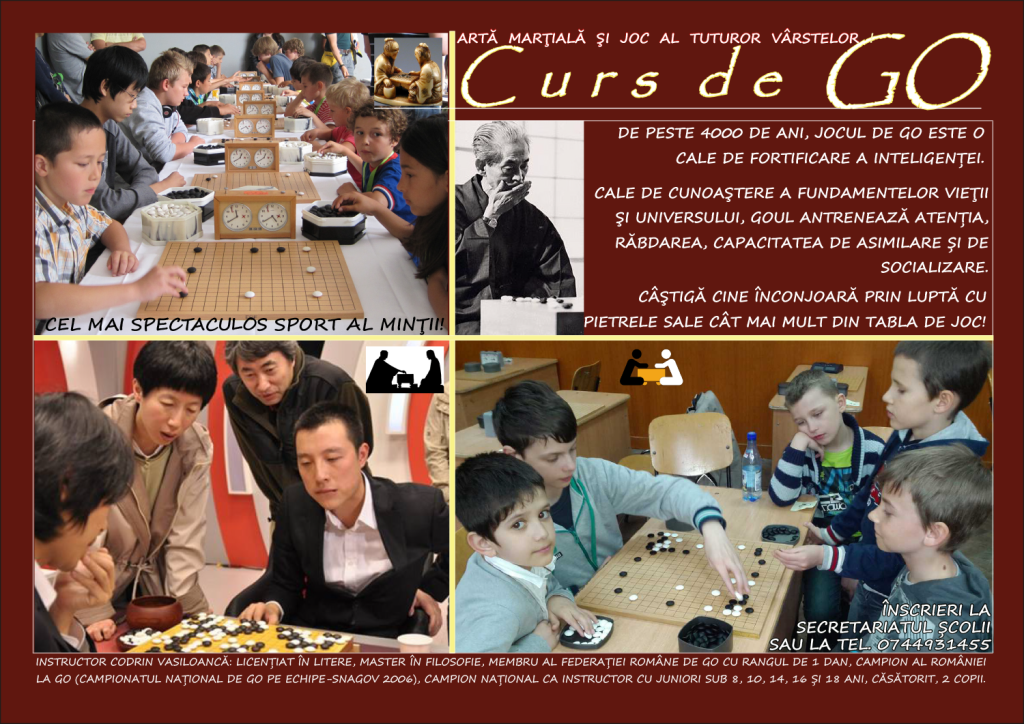 Public Exposure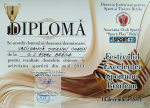 Human Resources
The project is initiated and continuous managed by Codrin Vasiloanc?-Smirnov, in his quality of Go Instructor accredited by the Romanian Go Federation, and represents a full time job.
Occasionally at competitions, the project is supported by third parties, as supervisors and referees.
Financial Resources
The project received in the last three years (2013, 2014, 2015) sponsorships from firms in Brila, which partial covered the following:
Prizes and awards for competitions.
Rent rooms in schools where courses were conducted.
Telephony Service.
Expenses for Go camps.
Purchase of Go sets and demonstration sets.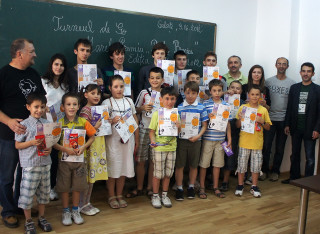 Perspective
Growth of the population of active Go players.
Public recognition of the Go, along with chess, as a an effective method to obtain strong mental.
Recognition of the Go as a therapeutic approach to mental health preservation, and as a way of understanding moral and philosophical principles of life.
Imposing Br?ila and Gala?i as centers of training and preparation in order to obtain Go performance in Romania.
Wishes
Obtaining substantial financial support on medium term (3-5 years), allowing financial independence for those maintaining the project and its growth according with the young apprentices potential offered by the municipalities Br?ila and Gala?i.
At least 3 or 4 more instructors - they must be paid.
More competitions with prizes.
Camps and Go cantonments.
Go materials in each kindergarten and school with teaching Go (currently, Codrin Vasiloanc? "walks" every day with a backpack filled with stones Go between kindergartens and schools where he teaches).
Go seminars for the training of trainers
Additonal Comments
Please visit the danubiango facebook page: In here I present some results of the project reflected by pictures and even a short movie.